Tarrant County College takes center stage.
Here's a look behind the scenes at the production of three new TCC commercials that recently aired online and on social media.
---
Both actresses practice their actions and movements that will be recorded for the commercial.
---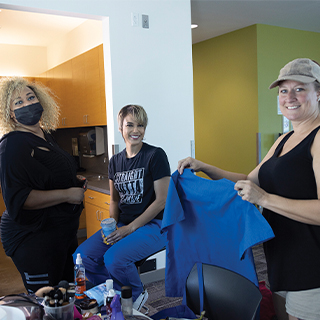 The makeup artist and costume designer prepare to work their magic before the commercial shoot begins.
---
The actress runs through her movements so the lighting director can make adjustments.
---
The production crew checks the setup of the camera to make sure they are capturing everything the director wants.
---
Some last-minute adjustments are made to a lab coat worn in the commercial.
---
One final check of the camera position.
---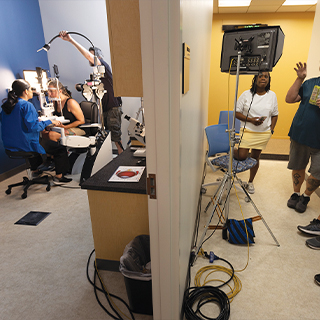 At a second location, the production crew sets up a new scene. Snacks are a very important part of keeping the team running!
---
See the finished commercials here: TCC Shorts
---
This article was originally posted in TCC's award-winning publication, REACH Magazine. Read more at tccd.edu/magazine.