From December 17 to January 29, the Dang Good Candy Studio Gallery hosted "Moments," the solo show of original paintings by Sam Swihart, Adjunct Instructor of Art. The professional solo exhibition displayed 16 of Swihart's original oil paintings: full color recreations of vintage black-and-white photographs. Each of the photographs were all anonymously found images that Swihart recontextualized to add a sense of humor.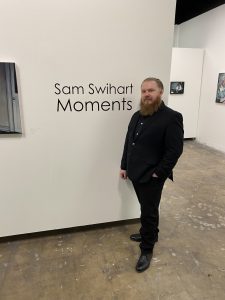 ---
On January 30, Ryan Ferguson, Director of Academic Affairs – Operations, successfully defended his dissertation, Academic Continuity Planning and Learning Assistance: A Phenomenological Analysis of Supplemental Instruction Programs during COVID-19. Dr. Ferguson's study was about community college Supplemental Instruction programs in Texas, how they pivoted to online services during COVID-19, and how institutions can provide support to these programs during future disruptions to normal operations. He will graduate from Texas Tech University with a doctorate in higher education administration in May of this year.  
---
During the first week of the Spring 2023 semester, Student Activities hosted programs to help students feel a sense of belonging at Northwest Campus. The events included distributing 250 TCC-branded t-shirts to students, a free drink from the Bobaddiction food truck, and 90s-themed snacks for "Throwback Thursday." In all, the events were attended by hundreds of students and promoted other activities on campus to help students connect with one another.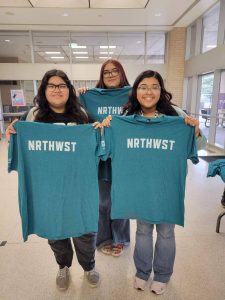 ---
From January 17-20, Northwest Student Activities hosted Ask Me tables throughout campus where faculty, staff, and student leadership assisted students with directions, helpful information, and plenty of snacks on their first days of classes during the spring semester. The team of "Northwest Navigators" had over 4,770 student interactions. Student Activities expressed their gratitude by offering an appreciation lunch for the volunteers. 
---
On Thursday, January 26, the Physical and Life Sciences Departments participated in a STEAM night at Harmony Science Academy. After attending the science fair awards, Dr. Parmeet Jodhka, Professor of Biology, and Jean-Michael Toro, Instructional Associate, hosted one of the many booths dedicated to hands-on learning. Students experienced everything from simulated volcanoes to 3D Printers. Dr. Jodhka and Jean-Michael engaged students with physics gadgets along with heart and brain models to foster an interest in the sciences.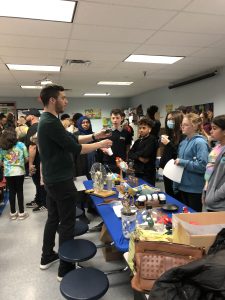 ---
On Sunday, February 5th,  Dr. Mayra L. Fuentes, Associate Professor of Spanish, and Daniela Molina, Coordinator I of Counseling, presented their Café Talks "Platicas con Cafecito," at the First Year Experience Conference, in Los Angeles, California. It was well received, and many attendees asked for PowerPoint slides at the end of presentation.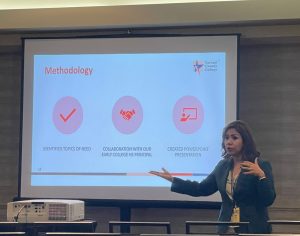 ---
On February 7, the Texas Association of Fire Educators named Jeff Holloway, Fire/Rescue Adjunct Instructor, the George Hughes instructor of the year. The George Hughes Instructor of the Year award recognizes an outstanding fire instructor in the state of Texas. Jeff is the leader of the TCC Fire Training Command and Control training group and was presented the award at the TAFE annual conference in Corpus Christi. Jeff could not be present, and the award was accepted on Jeff's behalf by Public Safety Training Center Director Steve Keller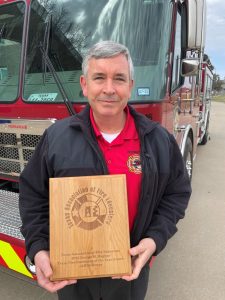 ---
On February 14, the Horticulture Department hosted a Valentine's Day plant sale in the Lobby of Theatre Northwest. The Horticulture department not only gained positive exposure to the community, but was also able to clear out their inventory before the upcoming moves. The event was attended by approximately 100 people. 
---
On February 17, the Spanish department took a group of about 80 students to the University of Texas at Arlington for a special program for TCC Northwest students in Spanish courses. In addition to hearing a presentation on popular Hispanic culture, the UTA team informed students of scholarship opportunities and career choices they can pursue while studying Spanish. Students and staff had lunch at the university's cafeteria and closed the day with a campus tour.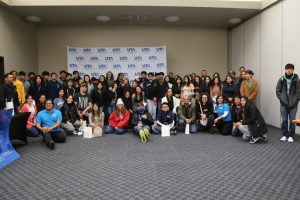 ---
On February 18, TCC Northwest hosted the first of two "Savage Cabbage Bashes" where a team comprised of the Greenclub, Marine Creek Land Scholars, and the Horticulture Department worked together to rid the area of harmful plants and beautify the campus. To preserve the Northwest Campus Prairie Restoration Area next to the pollinator garden, the team pulled up Rapistrum Rugosum, or turnipweed, and was able to compost the removed vegetation because it hadn't seeded yet. The Native Prairies Association of Texas has been involved with this group of students throughout their Land Scholars program and has helped students since its inception with hands-on research projects and in attaining scholarships to TCU. The next Bash is on Saturday Feb 25, from 9-12 at Harmon Field near downtown along the Trinity Trail.  
---
On February 15, Northwest Advising and Counseling hosted the 4th Annual Counselor Symposium: Preparing Tomorrow's Heroes. The program invited middle, intermediate, junior high, and high school counselors and administrators from TCC Northwest feeder ISDs to gather virtually to learn about TCC program offerings. Presenters were selected based on feedback received from ISD partners who wanted to learn more about academic program offerings available throughout the Tarrant County College District. Presentations highlighted several TCC programs that prepare students to successfully enter the work force: Fire and Police Academies, Health Sciences, Emergency Medical Services, Aviation, Logistics and Welding, Horticulture, and IT.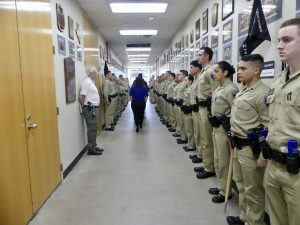 ---
February 16, Student Activities hosted their annual Winter Social. The event provided opportunities for students to interact with each other, engage with TCC employees, and learn more about campus activities, student organizations, and student services. With the help of campus volunteers, Student Activities was able to serve 387 students and received over 600 club signups.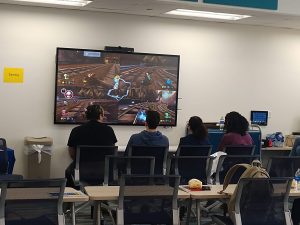 ---
On February 16, the Math and Sciences Division hosted the Marine Creek Nature Discovery Center Workshop to clean up the garden to prepare its new spring growth. From 10am-1pm ten faculty and staff members helped on a cold, windy day. The removal of dead vines and leaves by the volunteers is critical to maintaining a healthy and thriving Discovery Center.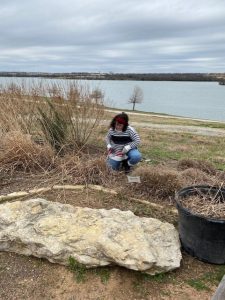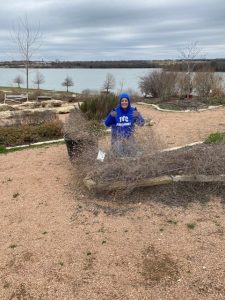 ---
On February 21, TCC Northwest hosted the University of North Texas, Tarleton State University, Texas A&M-Central University, Bellevue University and Midwestern State University-Flower at CEATL for the Spring 2023 Transfer Fair. Together, these partners met with Aviation Maintenance Technology; Professional Pilot; Logistics & Supply Chain Management; Nondestructive Inspection, Testing & Evaluation; and Welding Technology to discuss transfer plans with students after completing their two-year programs with TCC. Historically, the fair has provided a convenient opportunity for students to explore future options in the industry at their own campus instead of driving to different locations across the Metroplex.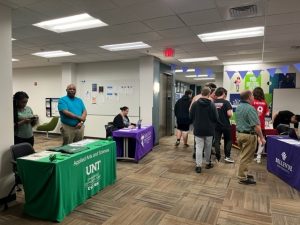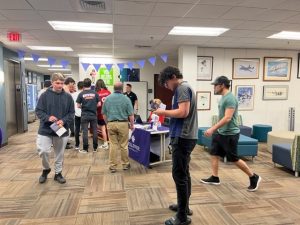 ---
On February 22, the Intercultural Network and Student Activities collaborated with student leaders from the African American Student Organization to present Black Expo, a Black History Month Celebration. The event featured poetry readings, a demonstration on Black hair, the history of roller skating as it relates to Black culture, music featuring Black artists, a fashion show, and food tastings of soul and African food. Over 145 students signed into the event, and well over 200 attended. The Walsh Library, Northwest Music Association, Dance Department, and the Spanish department also supported the event.