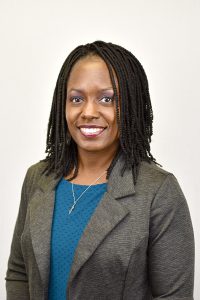 Tarrant County College's Lacreacia Sanders, associate professor of dance at TCC Northwest, has been named the National Dance Society (NDS) College/University Master Dance Educator of the Year.
A dance educator for more than 20 years, Sanders holds a Master of Fine Arts in Dance and related arts from Texas Woman's University (TWU) and a Bachelor of Exercise and Sports Science in Dance from Texas State University (TSU).
"Professor Sanders is a vivacious educator, consistently refining skills, engaging in education and pursuing the best for her students. Through her dedication to this role, she has elevated dance students as performers, choreographers and emerging educators," said Amy Jennings, associate professor of dance and dance publicity coordinator at TCC Northwest. "Her approach to teaching various disciplines and a diverse body of students is one that is fueled by a passion for the art of dance and a creative method of reaching each student."
Sanders also was elected for a second term board member as NDS recording secretary, serves as the chair of the planning committee for the National Dance Society Conference 2021 to be held in Dallas and, along with Jennings, is a founding member of NDS.
In addition to teaching and choreography, Sanders has performed with Phase 2 Dance Ensemble, JAADE Dance Theatre, Diversity Dance, the Class 'A' Jazz Company, Denton Civic Ballet, Opening Door Dance Theatre, the Harambee Dance Group, DanceWorks and the kah dance/theatre project. Her honors include the TCC Chancellor's Award for Exemplary Teaching, Texas Association of Health, Physical Education, Recreation and Dance (TAHPERD) Dance Educator of the Year, National Institute for Staff and Organizational Development Excellence Award, Golden Apple Teaching Award from TCC, Excellence in Teaching Award from TWU, Phi Kappa Phi and the Kitty Winter Magee Honor Award.
As an advocate for the arts, Sanders has served as a Fort Worth Arts Council grants panelist, vice president for the Dance Division of TAHPERD, a founding member of the National Dance Society (NDS) and currently a board member with NDS. Sanders also is a freelance choreographer and guest teacher working with public schools, dance studios and community organizations.