The return to in-person learning at TCC Northwest brought many opportunities for students to connect and engage with each other on campus. Amidst the redevelopment, the Student Activities Team developed a model, Student Activities On the Go, to provide student events in multiple spaces and places on campus.
During the first two weeks of the semester,  students were greeted by Northwest Navigators who helped them find their way around campus.  Eighty-eight campus volunteers provided assistance to an average of 1,700 students each day.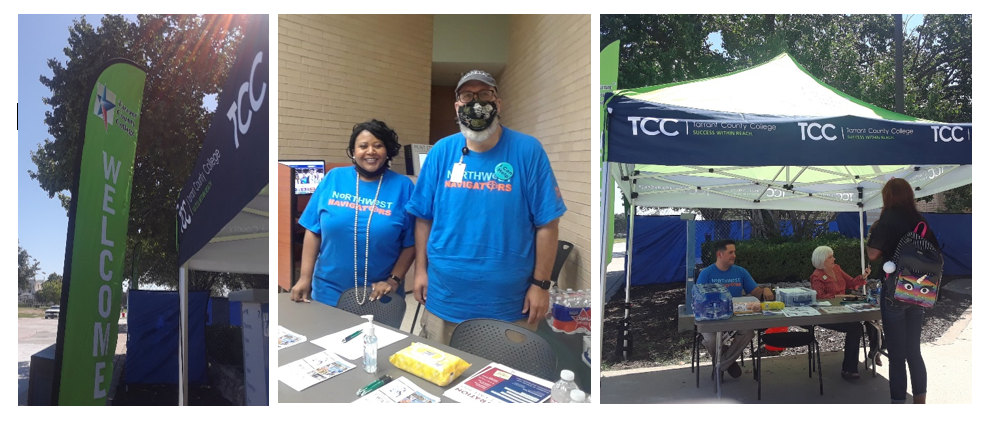 During first week of September, the Student Activities team hosted Northwest Fest, which provided an opportunity for students to learn about campus services and student organizations in a fun and festive atmosphere which featured live music, food and prizes throughout the campus.
Students celebrated Hispanic Heritage Month with an artist demonstration, music, food and cultural crafts.