Last year, TCC South celebrated "50 and Forward," the 50th birthday of instructional offerings at Tarrant County College. The year of celebration was a wonderful time to reflect, honor those who paved the road we travel today, and to imagine the course of TCC's journey for next 50 years.  I feel honored to have been at the helm at TCC South during a time of great celebration for our College and the community.
This year, academic year 2018-19, marks the beginning of our "forward" movement as a College and campus. The 3 Goals and 8 Principles afford us the opportunity to engage in aspirational thinking that reimagines the student experience and our relationships to the students and community we serve.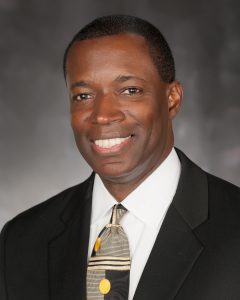 Moving forward in my thinking suggests evolving and growing. It is about taking the best of our past and weaving it into future opportunities and possibilities. The renowned researcher Robert Zemsky calls it being "mission-centered and market-smart." His research suggests that when institutions of higher learning adapt to meet the changes in and needs of their communities, those institutions thrive. The 3 Goals and 8 Principles ask us as faculty, staff and administrators to find new and innovative ways to move Tarrant County College "forward."
As champion for one of the 8 Principles, I have a front seat to the intentional, innovative, aspirational, and transformative thinking happening across the advisory panels. It is exciting to observe how using the lens of the 3 Goals and the focus of the 8 Principles is tying together activities that appear to be independent initiatives such as Guided Pathways and Strategic Enrollment Planning. I encourage you to visit the 3 Goals and 8 Principles link at Inside TCC regularly. Stay abreast of developments across the 8 Principles. More importantly, make an effort to understand the focus of the 8 Principles.
Finally, as we enter this holiday season, I extend the very best wishes to you and your family.