Spring Break is over and another academic year swiftly comes to a close.  I want to take this moment to express my sincere gratitude to TCC South faculty, staff and students for another year of extraordinary growth through engagement, planning and execution.
First, the work around strengthening and growing academic programs to meet industry demand and support the THECB 60×30 strategic plan has been phenomenal. We've also celebrated new partnerships through transfer articulations and industry apprenticeship programs like the Toyota T-TEN and Fiat/Chrysler Automobile initiatives. Faculty and staff have worked diligently on work teams to reimagine the TCC experience through planning for the College's three goals and eight principles, guided pathways, strategic enrollment and institutional planning. It's been a productive year!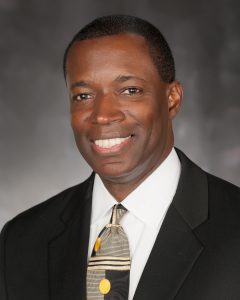 It's been also a celebratory year for TCC-South Campus. The yearlong celebration of our campus' 50th birthday will end with the 50 and Forward Masquerade Ball on Saturday, April 7. The event committee is now putting the finishing touches to what promises to be a remarkable evening hosted by charter student and former professor David Clinkscale and Social Sciences Department Chair, Brian Johnson. Music will be provided by the Rick Stitzel band, "Encore!" There will be lots of dancing, fine food and a wide variety of auction items that are certain to capture the interest of those in attendance.
Proceeds from the event will go to the TCC Foundation to support scholarships and programs for South Campus students.
Of course, any undertaking of the size of this year's events required dedicated work by many people. The anchor events of this yearlong celebration are no different. Many of you have gone above and beyond the "call of duty." You have devoted countless hours, including family time, to ensure the success of each event. I especially want to thank Ana Garcia, John Lundberg, Nicole Minor, and Carolyn Robertson for their leadership and execution of key components of this yearlong celebration.
Finally, I want to encourage your participation in commencement. Commencement exercises will be held on Saturday, May 12 at the Fort Worth Convention Center.  There will be two ceremonies, one at 11:00 a.m. (NE, SE and Connect) and the second at 3:00 p.m. (NW, TR and SO).  As incoming JCC chair, our very own Shereah Taylor will carry the mace and introduce candidates for the conferral of degrees and certificates.
Presidents Blankenbaker, Madison and I are collaborating to sponsor a pre-commencement luncheon for South, Northwest and Trinity River faculty in the River Café on the TR Campus, beginning at noon. I invite you to park at TR, enjoy a nice lunch with colleagues, then take the shuttle to the Convention Center. The shuttle will return to the TR Campus following the commencement ceremony.
No commencement ceremony happens without the help of volunteers. I encourage staff to volunteer and share in this wonderful celebration of our collective work to ensure the TCC motto: "Success Within Reach."
Thanks for all you do to ensure Tarrant County College's value in our community and beyond. Spring is here; enjoy it!
Regards,
Peter Jordan, Ed.D.